Music Education – Priorities for the Sector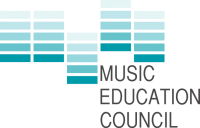 Upcoming MEC seminar:
Session One
Updates from ACE – hear the latest policy activity
Session Two
Key National Priorities – a presentation of MEC's summary of the key issues and priorities drawn from the national reports that have been published in the last 12 months. Discuss how you / the sector / MEC can move those priorities forward
Session Three
Show and Tell / Ask – Have you published research findings recently; or are you about to soon? Use this opportunity to air your findings – share them with colleagues across the sector and seek opinions and / or help in moving things forward.
This event has passed
Browse all upcoming events or sign up to receive our monthly email update featuring our latest news and events.