Music and Young People with Social, Emotional and Mental Health Difficulties – 2021 Training Course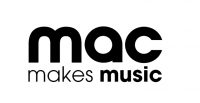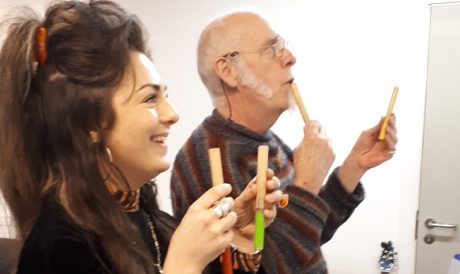 This innovative programme was specially designed by MAC Makes Music in partnership with Dr Phil Mullen. The course will begin on Zoom in the hope of moving to in-person training  at the Midlands Arts Centre in Birmingham depending on COVID-19 restrictions.
What will the Course Cover?
The course specialises in working with children and young people with Social, Emotional and Mental Health Difficulties, notably those excluded from school or at risk of exclusion
The course will have a strong emphasis on practical musical skills effectively, including rhythm, voice work, improvisation, and song-writing. Participants will also be given opportunities to develop their skills in leadership, facilitation, group work, behaviour management, and reflective practice.
The course will feature guest speakers from a range of specialisms.
Who is the Course For?
The course has been designed in partnership with the course leader, musical inclusion specialist Dr Phil Mullen and is aimed at musicians, music students, teachers, community musicians, and other professionals who have an interest in working with these young people.
This area of work is highly specialised and there is increasing demand for skilled music leaders in this area:
"It's great that you are training more musicians – we need more people like you, who understand our children" – Head of Centre, Pupil Referral Unit
How will the Course be Delivered?
The full course involves 6 training days. The first 3 will take place online in the hope of moving to in-person training for the second half of the course.
We also hope to offer placement opportunities with experienced music leaders in schools, pupil referral units and alternative education settings, depending on COVID-19 restrictions.
Each participant will also receive two 1:1 mentoring slots with Phil, as well as video resources to support any course content related to music technology.
The course will take place from 10.00am – 4.00pm on:
Monday 25th January
Tuesday 23rd February
Wednesday 24th March
Thursday 22nd April
Friday 21st May
Monday 21st June
Attend this event
There are a limited number of full bursaries for West Midlands Music Education Hub partners. To apply for a full West Midlands MEH bursary please liaise with your local MEH lead and then email us to express your interest.
For individuals who are not linked to West Midlands Music Education Hubs, there is a subsidised charge of £175. The course costs £600 per person to deliver, so this is a heavily subsidised price.
For more information see below or to book a place, please email jen.loffman@macbirmingham.co.uk
Booking deadline is 5pm on Friday 15th January 2021.
This event has passed
Browse all upcoming events or sign up to receive our monthly email update featuring our latest news and events.