Music and Social Justice: a day of workshops and discussions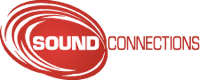 Please save the date for this annual Sound Connections gathering, which includes discussions and practical workshops on social justice, inclusion and accessibility in the music sector.
Open to anyone working with young people through music (eg Music Education Hubs, arts and cultural organisations, and independent musicians and tutors) the event will include sessions on a wide range of topics such as: power and privilege; musical diversity and inclusion in early years; recruiting and working with young trustees; prioritising mental health and wellbeing and more! Discussion throughout the day will inform a new collaboratively created Manifesto for Inclusion and Social Justice.
Attend this event
More information coming soon