Member Meeting 2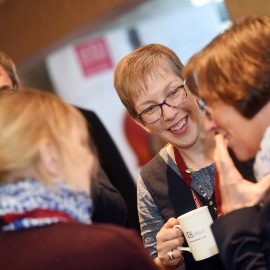 We are very excited to announce our second Music Mark Member Meeting, open to our Individual Members, Hub Partners, Corporate Partners, and the Wider Leadership Team of Music Services and Hubs.  This meeting is an opportunity to meet our CEO Bridget Whyte and receive updates from Music Mark HQ, as well as a chance to network and connect with the wider membership. We want to hear from you and what you need from us.
There will be further meetings in other parts of the country over the year. If you cannot make this meeting, please complete the booking form and let us know what works best for you.
Attend this event
This is a member-only event. Spaces are limited.
To book your spot or for more information about Music Mark membership, please write to Rosie at rosie.saxton@musicmark.org.uk