MEC Seminar: Music Education: 'Ten Years On' a Strategic Review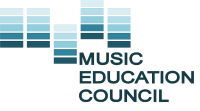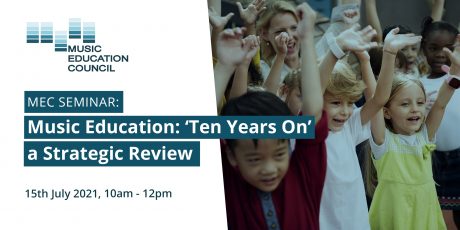 On the 25th of November 2011, 'The Importance of Music: a national plan for music education' was published as part of the 2010-2015 Conservative and Liberal Democrat coalition government. Darren Henley's review into music education in England, which was published in February of the same year, set out a vision for music education calling for a national plan for music education in England and music education hubs as lead organisations in the delivery of music education. In Scotland, the 2019 report, What's Going on Now? explores the current state of music education and highlights the widening gap between the "haves and have nots".
Prior to the Covid-19 pandemic, many constructive conversations were taking place across the sector exploring what a revised National Plan for Music Education 2.0 might look like. With an advanced stage strategic review in Northern Ireland currently on pause, also due to the pandemic, and a new plans taking shape in Wales, music education is seemingly in a state of flux. Ten years on, this seminar asks 'how well is music education strategy performing across the United Kingdom'? and 'what next for music education'?
Join colleagues from across the sector for a strategic review.
Speakers and panellists include:
Chi-chi Nwanoku, OBE, Founder, Artistic & Executive Director, Chineke! Orchestra
Hannah Fouracre, Director, Music Education, Arts Council England
Matt Griffiths, Chief Executive Officer, National Foundation for Youth Music
Bridget Whyte, Chief Executive Officer, Music Mark
John Wallace, Chair, Music Education Partnership Group, Scotland
Sam Spence, CEO, SLS 360, Arts & Music Education Equity, Diversity & Inclusion Consultant