Making Music Work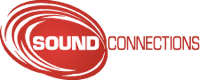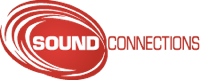 Building on our commitment to making opportunities across the sector more accessible, we're delighted to be presenting Making Music Work. A one day flagship programme to support musicians and musically-inclined creatives grow their practice as freelancers. Whether you want to set up projects based on your musical skill and interest, teach part time while you gig, the day is geared towards helping musicians strike a balance between creativity and sustainability.
Presented in partnership with Trinity Laban, the Musician's Union and Women in Jazz, Making Music Work will be an intergenerational event, all are welcome to attend the workshops we'll be hosting across the day.
Making Music Work will offer an overview of the diverse music education sector, funding infrastructure and enable participants to set up projects and map their next steps. We'll explore how to find your niche in the industry, how to create a business plan and how to get financial support for your work. Across the day, we'll also open up our Development Needs Analysis coaching sessions, 1:1 advice and guidance service that provides opportunities for individuals to discuss their professional development ideas and aspirations. We encourage all participants to bring ideas, business plan drafts, funding applications and ideas for us to workshop with you!
Attend this event
Who's this for: Musicians wishing to diversify income; or those interested in education and community work in different settings. The day is also open for facilitators, graduates and career changers.
This event has passed
Browse all upcoming events or sign up to receive our monthly email update featuring our latest news and events.