London Guitar Festival East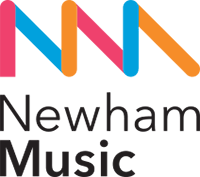 Wednesday, 26 October 2016 (All day) to Friday, 28 October 2016 (All day), London Guitar Festival East is a brand new three day intensive course for guitarists and ukulele players aged 8-18 years from 26 – 28 October and the deadline to register is Friday 21 October, so get in quick!
Participants need to play guitar or ukulele (bass, electric or acoustic) and all levels are welcome. The course will involve workshops with Newham Music's Guitar Lead, Kevin Cahill and performances from Will McNicol, Seckou Keita and Manuel Valencia.
Will McNicol picked up his first guitar at the age of six, Will has gone on to become Guitarist Magazine's UK Acoustic Guitarist of the Year (2011) and one of Acoustic Guitar Magazine's 30 Great Guitarists Under 30 from around the world (2014). McNicol will perform at 1pm on Wednesday 28 October.
Seckou Keita, Kora player and Djembe master described as 'a leading light that continues to push boundaries and help the world celebrate the very best of West African Music' – catch his demonstration on Thursday 27 October, 1pm.
Manuel Valencia from Jerez de la Frontera, Spain, Manuel is widely seen as the one of the greatest emerging talents of the Flamenco guitar. In 2014 he won the 'Revelation Giraldillo' of the Bienal de Sevilla 'for his original contributions to traditional toque' – he will perform on Friday 28 October, 1pm.
Kevin Cahill, Newham Music's Guitar Lead, had this to say:
"We are really excited to be holding the first London Guitar Festival East here in Newham and to welcome such fantastic musicians as Will McNicol, Seckou Keita and Manuel Valencia to the borough. Parents & the public are welcome to come to their lunchtime concerts – check out the website for more details!"
London Guitar Festival East is supported using public funding by Arts Council England.
This event has passed
Browse all upcoming events or sign up to receive our monthly email update featuring our latest news and events.