Leading Singing in Secondary Schools: Harmonise and inspire: empowering Year 6 and 7 singers
This twilight CPD series is designed to develop confidence, knowledge & skills for teachers, of all experience levels, leading secondary-school singers in a choir or a classroom. In this session, Suzzie Vango will explore repertoire & strategies to support the transition from Y6 to Y7 for singers.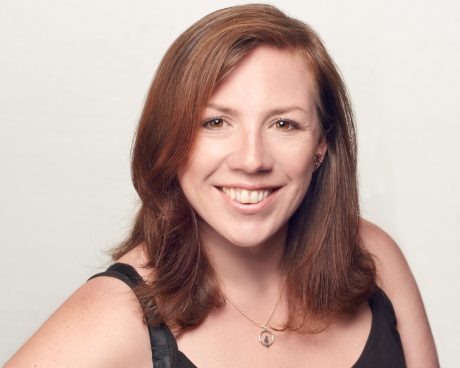 Suzzie Vango, author of 'how to make your choir sound awesome' introduces some of her vocal techniques and repertoire to encourage and foster a love of singing for Y6 and Y7 children. Learn some fun singing games, warm ups and pop-inspired songs written and arranged for this age group so you can return to school, armed with an array of material to inspire and enhance your students' vocal skills and passion for singing.
Passionate about the arts and choral education, Suzzie's high-energy workshops have gained her an international reputation as a vocal leader, working with singers of all ages around the world. In demand as a chorus master, choral director and voice coach, she directs and sings with the critically acclaimed female a cappella quintet Papagena, conducts the National Children's Choir of Great Britain and is an adjudicator and guest conductor for many UK vocal ensembles and festivals.
Collaborations have seen her leading workshops for: the London Symphony Orchestra, Stagecoach, The Stay at Home Choir, Sing for Pleasure, ABCD and the National Youth Choirs of Great Britain. Suzzie is Associate Artist at the University of Warwick, Vocal Coach for the CBSO Youth Chorus, Singing Teacher at the University of Birmingham, Schools Programme Leader for Music of Life Foundation working with children with disabilities, and a vocal tutor for Ex Cathedra Education, regularly contributing her own compositions to their set of music education resources, "SingMaker".
Her career as a soprano has taken her around the world, performing and recording with some of the top UK vocal ensembles, and her award winning warm up book 'How to Make Your Choir Sound Awesome', written with Lucy Hollins, was published by Banks Music Publications in 2022.
This training session will be held on Zoom, and a link to the session will be sent out to participants the day before the training. All sessions will be recorded, so you can book to attend the session live or catch up with the recording later at a time to suit you!
Attend this event
Book for this individual Session: £15 (non-member) or £10 (abcd member)
Book the full Leading Singing in Secondary Schools series: all seven sessions can be bought for a bundle price of £85 (non-member) or £55 (abcd member)