Leadership Development Programme: Staff Wellbeing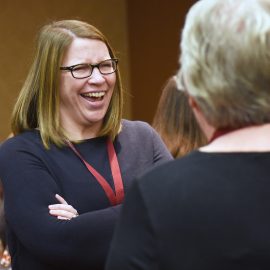 This Music Mark training led by Rachel Pink from the Shaw Mind Foundation aims to assist leaders in organisations so that they can support their staff with their wellbeing, enabling them to secure a happy, healthy workforce.
Objectives of the session:
To enlighten leaders of the sorts of challenges that may be facing their staff, impacting on their well-being, productivity and happiness.
To consider the numerous benefits of encouraging a happy, healthy work force.
To explore how people cope with emotional and mental challenges, both positive and negative and how leaders can cultivate positive coping techniques within an organisation.
To realise the potential for growth through adversity.
To facilitate optimistic thinking and communication. Consider activities that alleviate stress and promote a healthy working environment and collaborative working relationships.
To explore techniques that support emotional and mental resilience, enabling emerging leaders to support staff from top-down.
Find out more about Rachel Pink and what to expect in our exclusive interview on the maths of wellbeing!
Attend this event
Music Mark Member: £50+ VAT per delegate
Non-Member: £75 + VAT per delegate
This event has passed
Browse all upcoming events or sign up to receive our monthly email update featuring our latest news and events.