Leadership Development Programme: Organisational Resilience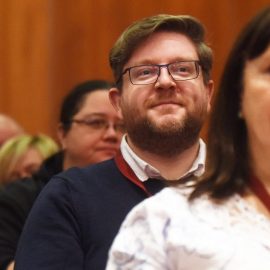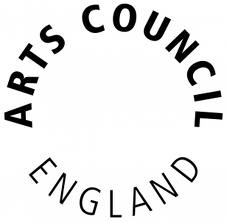 The education sector has never witnessed such turbulence as in recent times – from the growing, cumulative autonomy of schools, through fragmentation of constitutional arrangements, ever-increasing accountability measures, difficulties in curriculum provision, workforce recruitment, retention and downward financial pressures on schools and families. The impacts on music education in schools, and especially in the work of music education hubs, have been wide-ranging and continue to provide a number of challenges.
Music Mark, supported by Arts Council England, is developing a set of guides, a training programme and providing individual support for Music Services/Hubs focused on organisational resilience, and particularly financial resilience, to enable colleagues to consider how they might meet those challenges.
The aim of this programme of guidance, training and support is to provide colleagues in music education hub lead organisations with a sharp focus on how to approach strategic positioning and priority setting in such a turbulent education and economic environment. In particular the programme will delve into key questions and issues in business modelling and in financial design and planning, so as to further improve a vibrant and sustainable offer and provision for children and young people into the future.
Online guides can be found HERE. They contain advice and guidance on a range of issues in business modelling: fitness for purpose, robustness, flexibility, adaptability, risk analysis and what you might do about it. They explore key questions on how financial models are designed, constructed and managed, along with expressing those assumptions, flaws and misunderstandings that might cause them to fail. The online guides are free to access and will be a "living" document, and added to following experiences and information gained from the training and one-to-one support (below).
A training day (held in seven regional centres across England) will provide detailed exemplification of the guides, and including analysis of approaches through practical activities and sharing of practice from music education hub lead organisations operating in a range of constitutional, demographic and operational contexts. Attendance numbers for each training day will be limited to between 10 to 15 delegates so that individual contexts and needs can be enumerated and explored. This is a bookable and chargeable event -details below. (Please note that training will also be provided for ACE Relationship Managers at separate events, to help them understand the topic and be able to support Hubs in the future.)
The one-to-one support will initially be a one hour meeting or phone call, with those who opt for it, who wish to focus on a particular element of "resilience". The costs of this one hour meeting or phone call are included in the training day course fee. From this the hub lead organisation will then have the ability to purchase additional time with a consultant (or be put in touch with another hub who might support on a peer-to-peer basis, brokered by Music Mark).
The online guides will be published on the Music Mark website at the end of January 2019, with the training taking place in seven venues across England in March/April 2019.  They are:
Manchester – Tuesday 26 February
RNCM, M13 9RD
Newcastle – Thursday 28 February
Royal Station Hotel, NE1 5DH
Birmingham, Wednesday 6 March
Services for Education, B7 4AX
Peterborough – Thursday 7 March
Key Theatre, PE1 1EF
Brighton – Wednesday 13 March
My Brighton Hotel, BN1 1GE
London – Thursday 14 March
Broadway House, SW1H 9NQ
Bristol – Wednesday 20 March
Engineers House, BS8 3NB
The one-to-one support will be organised for the summer term 2019.  An evaluation report and additional guides will be prepared in the Autumn of 2019 with a final presentation on the topic by the lead consultant at the Music Mark Annual Conference in November 2019 (in Sheffield).
Nigel M Taylor is the principal consultant for the programme who, supported by other colleagues active in the sector, will prepare the guides and lead the training and the support programme.
Nigel's career in education began as a secondary school music teacher, before going on to be head of music services, county music adviser, Ofsted inspector, deputy head of school improvement and finally, assistant director of education. He has been chair of the Federation of Music Services, and was the founding chair of Music Mark. He continues to be a member of Music Mark, ISM and the Music Education Council. He has a busy schedule working as an independent music education consultant to a number of national organisations and music education hubs.
Attend this event
This programme forms part of Music Mark's Leadership Development Programme which is part-funded by Arts Council England.
Training Day session times: (subject to change)
10.00 : arrive, register, coffee
10.30 :  session 1
12.00 : lunch
13.00 : session 2
14.15 : tea/coffee
14.45 : session 3
15.30 : end
The pricing structure for the training and support programme will be as follows:
Music Mark Member Hubs and Services:               £100 +VAT
Non Member Hubs and Services:                              £150 +VAT
This fee includes:
Free access to the written guides
One place on the one-day training (which will be held in 7 venues across England)
A 1-hour one-to-one support meeting/conversation (which can involve additional staff from the Hub or Service).
Further advice and support may be available at an additional cost or through brokered peer-to-peer support.  Any Music Education Hub wishing to book additional places on the one-day training courses for additional staff to attend, will need to discuss this with Music Mark to check availability.  Any additional place which is made available will be charged at £60 + VAT for members, £90 + VAT for non-members.
This event has passed
Browse all upcoming events or sign up to receive our monthly email update featuring our latest news and events.