Lambeth Music Festival 2017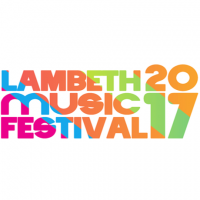 The event captures the energy, focus, and enthusiasm of young musicians who will bring their skills right onto centre stage of this iconic arts venue over five days of concerts.
The opening concert includes a breath taking 1800 infants and juniors performing in the Royal Festival hall singing songs specially arranged on the theme of aspiration.
2017 will also see the first Lambeth Music Festival education conference at Southbank Centre delivered by London Music Masters on the theme of transition and progression for young musicians in Lambeth.
Attend this event
How can I buy a ticket?: Schools will be receiving tickets for the singing concerts.
1. tickets can also be booked online with a £1.75 booking fee
2. By phone at £2.75 per booking
3. Or booked in person at the box office for no fee
4. Tickets can be collected at the box office on the day
5. All additional tickets are the responsibility of the school or public and not of the Lambeth Music Service.
This event has passed
Browse all upcoming events or sign up to receive our monthly email update featuring our latest news and events.