Jolly Music – CPD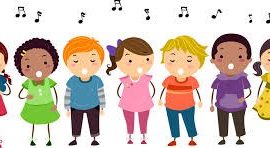 The Raglan Schools will be delivering two twilight training sessions on the Kodaly based programme – Jolly Music on the 12th & 13th September 2018. The sessions are open to primary staff specialist and non-specialist alike and will introduce the Kodaly principles, pedagogy, accessible and stimulating resources in two fun and exciting workshop sessions.
Learn about this fun and creative music programme, which aims to develop children's musical skills. The programme has been designed to bring quality teaching within the reach of any teacher, including those with little or no musical experience. The Jolly Music programme meets the requirements of the National Curriculum and is supported by stimulating interactive resources.
Session 1: 13th September 2018   4.00-5.30pm
Session 2: 20th September 2018   4.00-5.30pm
Attend this event
Cost for both sessions is £50 payable by invoice. The fee is payable unless the booking is cancelled by 6th September 2018
For more information please contact Samantha Ojokor at s.ojokor@raglanschools.org or to book your place click here.
This event has passed
Browse all upcoming events or sign up to receive our monthly email update featuring our latest news and events.