Introduction to Early Years Music for Music Services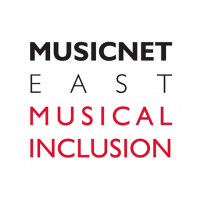 Introduction to Early Years Music for Music Services : Helping you plan and deliver high quality creative music activities with under fives
Audience:
Music Service tutors and managers – suitable for those with experience and also those setting out in this rewarding area of work.
Led by
Dr Jessica Pitt, Lecturer in Music Education at the Royal College of Music and Charlotte K Arculus, founder member and creative director of Theatre of Adventure.
Aims:
To introduce the theory and pedagogy involved in working with young children and their parents / carers
To link this to Early Years For Schools curriculum
To look at some practical strategies to get people started
10:00 Coffee
10:30 Session starts
13:00 Lunch is provided
This event has passed
Browse all upcoming events or sign up to receive our monthly email update featuring our latest news and events.