Inclusive Singing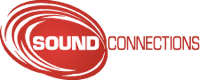 Led by singer-composer Roshi Nasehi, this interactive workshop builds on Sound Connections commitment to enabling the sector to embed inclusive practices in music.
Taking an open view of inclusion, this course will enable you create welcoming environments for diverse groups of young people such as young migrants and refugees, and tools to reflect on the ideas that frame your activity.
The course will be a fluid mix of practical demonstrations and discussions to help practitioners create flexible music environments for young people in SEN/D settings and those with different behavioural needs. We will look at music and trauma, and briefly touch on the possibilities of technology. We will also attendees the opportunity to discuss/workshop issues they are facing with building inclusive practices within their settings.
This event has passed
Browse all upcoming events or sign up to receive our monthly email update featuring our latest news and events.