Inclusive Practice in Action: a day of workshops and discussions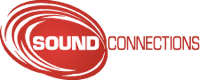 This year, our annual Sound Connections gathering will aim to define inclusive practice in theory and practice and what this means for the music education sector, and it would be great to have you there. The combination of talks and practical workshops will be relevant to anyone working with babies, children and young people through music including Music Education Hubs, grassroots arts and cultural organisations, early years music practitioners, and independent musicians and tutors.
The day will open with a keynote by the inspiring Jessica Thom (TourettesHero) who talks passionately about access and inclusion and what this means for organisations, sharing her own story of turning her disability into an art form.
Early Years
Susan Young will share her recent research on increasing diversity and inclusion in early years settings, Emma Hutchinson (Music House for Children) on inclusive engagement with parents and carers; and Stuart Whatmore (Tri-borough Music Hub) and Ronke Owalabi (Flora Gardens Primary School) will share what the proposed early years approach within the new National Plan for Music Education may mean for those at grassroots level.
Social justice
Hannah Kemp (Raw Material) will talk about supporting young peoples' mental health and wellbeing, focussing on their Raw Sounds Music for Mental Health project; Drake Music on putting the social model of disability at the heart of your planning.
Youth Voice
A Wired4Music team of people age 16-25 will share their perspective on inclusive practice; and Matt Wilde from Blaze and Sound Connections will provide practical advice on recruiting and retaining young trustees for your organisation.
We will also be launching a new collaboratively created manifesto for Inclusion and Social Justice.
Attend this event
All tickets are subsidised, with extra subsidy for freelancers or organisations with a turnover of less than £100k.
This event has passed
Browse all upcoming events or sign up to receive our monthly email update featuring our latest news and events.