Improve your school choir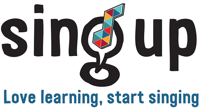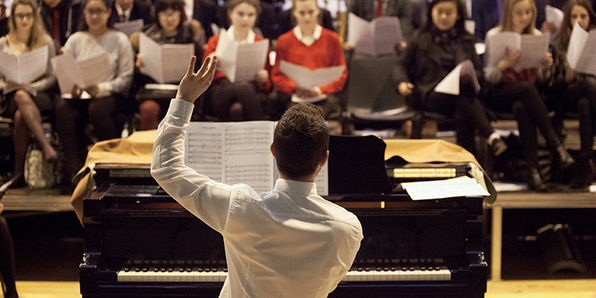 Who is it for?
Anyone leading singing with young people aged 9-13.
Training outcomes for teachers:
Practical methods to develop accurate and expressive singing
Understanding how to achieve a good vocal ensemble
Improved understanding in how to prepare/ plan to teach a song
Improved skills in leading large group singing
Understanding of the vocal apparatus and how to encourage healthy singing
Knowledge and understanding of working with changing voices – girls and boys
Refresh your repertoire
Using the Sing Up approach will support pupils to develop:
Pitching and rhythmic accuracy
A a range of vocal tone colours
Expressive singing
Ensemble singing skills including how to watch the leader, blend their voices and sing with an awareness of the other singers
Training Leader:
Emily Barden, singer/songwriter and Leader for Singing and Projects at West Sussex Music.
Emily has composed several songs for Sing Up, including the Sing Up Day anthem for the past two years. As Leader for Singing and Projects at West Sussex Music, she supports schools with their singing strategy and advises on Sing Up Award applications as well as runs community choirs of all ages.
General Information:
Refreshments and lunch will be provided.
Attend this event
£15 Discount available for Sing Up Members. Log in to access the discount code.
Tickets are £75.00 for non-Sing Up members
This event has passed
Browse all upcoming events or sign up to receive our monthly email update featuring our latest news and events.