Hallé Set Works Concert – The Orchestra Through the Ages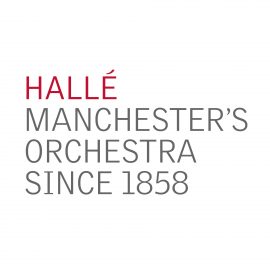 Conducted by Delyana Lazarova
Presented by Tom Redmond
With soloists from the Royal Northern College of Music
'The Orchestra Through the Ages' takes pupils on a guided tour of music from the Renaissance to the twenty first century. Featuring a number of orchestral pieces from the AQA, OCR, WJEC and Edexcel syllabi for GCSE and A-level music, the concert demonstrates the development of the symphony orchestra with a brief history and musical analysis of some key pieces.
The live concert will take place on 5 October and the online concert will be available to watch between 1 – 30 November 2021.
---
PROGRAMME
Chapter 1: The Founding Fathers
Giovanni Gabrieli – Sonata no. XIII
Johann Sebastian Bach – VII 'Badinerie' from Orchestral Suite No. 2 in B minor
Joseph Haydn – Symphony No. 104 in D, 'London' – First movement
Chapter 2: The Prodigies
Wolfgang Amadeus Mozart – Clarinet Concerto in A – III Finale
Felix Mendelssohn Symphony No. 4 in A, 'Italian' – First movement
Chapter 3: Romantics and Nationalism
Amy Beach – Gaelic Symphony in E minor – First Movement
Sibelius – 'Lemminkäinen Suite', Lemminkäinen's Return
Chapter 4: 20th Century and beyond
Zoltan Kodaly – Hary Janos: Battle and Defeat of Napoleon and Intermezzo,
Terry Riley – In C
Hans Zimmer – Pirates of the Caribbean
---
Live Concert features:
The development of the orchestra from the Renaissance to the present day
Concert repertoire taken from the GCSE, AS and A'Level music syllabuses of the AQA. OCR, Edexcel and Eduqas/WJEC exam boards
Analysis of some of the key works
Additional features with the online concert include:
Insights into the role of the conductor and the musical journeys of the three RNCM student soloists
Enjoy as a complete concert, or in bite-sized 'chapters' to enable learning in separate lessons
May be watched as many times as you like between 1st and 30th November 2021 and may be shared by the teacher with any student within the purchasing school
Opportunity for a variety of year groups to watch and engage, as well as pupils who play in various school ensembles
Attend this event
LIVE CONCERT
To book tickets for the LIVE CONCERT (£5.00 each, or £7.50 to include link to the additional online concert) please contact The Bridgewater Hall Box Office on 0161 907 9010 or email: claire.hanson@bridgewater-hall.co.uk
ONLINE CONCERT
The ONLINE CONCERT will be available to watch between 1 – 30 November 2021
Cost per school £120 inc VAT (£90 ex)
Greater Manchester Schools £90 inc VAT (£75 ex)
This event has passed
Browse all upcoming events or sign up to receive our monthly email update featuring our latest news and events.