Greater Lincolnshire: Leading Singing in Primary Schools
Do you work in a primary school? Are you looking to encourage singing in your school and want to know where to start? Do you already have a choir and want to develop your vocal leadership skills? Then this is the perfect course for you! This two-day course, led by Jo McNally and Sue Hollingworth, will cover vocal health and development, basic conducting skills, repertoire and give you ideas for ensemble singing in the classroom.
Further information can be found here.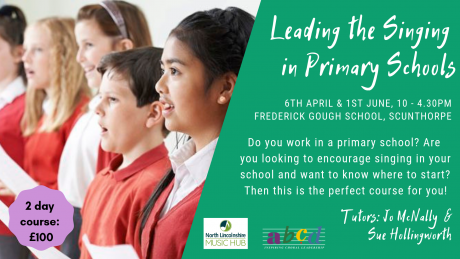 This event has passed
Browse all upcoming events or sign up to receive our monthly email update featuring our latest news and events.