Grand Union Orchestra – Song of Contagion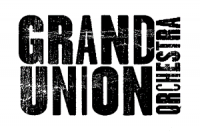 A GRAND UNION ORCHESTRA
Song of Contagion 
Music by Tony Haynes
Lyrics by Sara Clifford, Saikat Ahamed, Andrew Wilson and David Bradford
Why do some diseases hit the headlines and attract billions in funding for treatment, while others go almost unnoticed, even though they affect many more people? Grand Union's composer/director Tony Haynes and epidemiologist Elizabeth Pisani have teamed up to bring cold statistics vividly to life in a new show that unites the disciplines of science and music.
"Turn the corner into Cable Street – a sharp breeze from the river catches you…"
In the atmospheric setting and faded Victorian beauty of Wilton's Music Hall, Song of Contagion begins and ends firmly in London's East End, where cholera raged over 150 years ago. Brought from India by returning colonial soldiers, the disease was eradicated by building an effective sewage system. No such steps were taken in India, where cholera remains endemic.
Song of Contagion is full of such contrasts, with music dramatising geographic and cultural differences, the stories of people affected by disease, and our responses to them.
In another sequence, a soldier returning from a distant war-zone continually relives the horrors of the past – 'shell-shock', or Post Traumatic Stress Disorder. He receives treatment, but a Syrian refugee and her daughter, despite their similar experience, are given no such support.
In contrast with this, the story of dengue and Zika is told by a mischievous mosquito who dances her way (to infectious rhythms!) across Africa and the Caribbean to Brazil. Only when Zika threatens to spoil the Rio Olympics do the media, which had ignored dengue, take notice of the disease, seizing on sensational pictures of babies born with small heads.
The sheer variety of the music and musicians adds immense impact: Indian and Bengali musicians evoke Kolkata past and present; four eloquent jazz soloists give voice to the trauma of soldiers and refugees; the mosquito dances to hi-life, merengue, soca and samba rhythms.
The show features thirty of Grand Union's finest musicians and singers from many musical traditions worldwide – acclaimed artists with international reputations in their own right – who bring an extraordinary authenticity to the performance.
This event has passed
Browse all upcoming events or sign up to receive our monthly email update featuring our latest news and events.