Get Business Ready from Sound Connections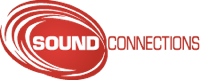 In the current climate of uncertainty, individual musicians and music educators are having to rethink the way they work, in some cases in an online environment, and consider how their 'business' may function beyond the pandemic when live activities resume.

Get Business Ready is geared towards helping musicians and creative practitioners strike a balance between creativity and sustainability.

This is a rework of our live Get Business Ready course. It is designed for individual musicians, music educators and musically-inclined creatives to support with growing your practice and business.

Programme:
Keynote speech: How to Future Proof Your Music Business (Millicent Stephenson)
Introduction to Funding (Adem Holness, Arts Council England )
Introduction to career practicalities and employment (Chris Walters, Musicians Union)
Being inclusive in your practice; growing a network; time management tools and strategies (Jennifer Raven, Sound Connections)
Introduction to Building your brand and identity (Hakeem Stevens)
Case study: Lucy Drever
All participants will receive a one-to-one, 30-minute development needs analysis / peer mentoring session with a mentor during the weeks following the course.
Attend this event
Tickets: £10 (includes a 30 minute one-to-one mentoring session)
10 free tickets available for W4M members.
This event has passed
Browse all upcoming events or sign up to receive our monthly email update featuring our latest news and events.