Further Education Level 3 Popular Music – Gateshead College open evenings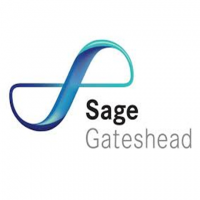 Study music with us and you'll be surrounded by internationally acclaimed artists, world class music practitioners, a skilled technical team and expert teachers. You'll live and breathe what it's like to be a professional musician, enjoying a learning experience that will provide you with good employment skills and the best opportunities to kick start your musical career.
You will develop five key areas vital to your musical career: Performance, Creativity, Musicianship, Technology and Enterprise. You'll benefit from instrumental lessons every week, delivered by world-class music practitioners from Sage Gateshead and take part in live venue performance workshops in Sage Gateshead and Gateshead Old Town Hall every week, and you'll perform in gigs in professional cultural venues at least three times a year. You'll study graded music theory exams and have the opportunity to study graded instrumental syllabus (RGT, LCM and Rock School). You'll also benefit from a vast array of extra-curricular opportunities within Sage Gateshead such as the chance to attend selected performances, events and unique workshops with visiting artists.
Attend this event
Further Education Level 3 Popular music is available for you to register your interest now to start in September 2017, offering you the opportunity to join our iconic building studying with Sage Gateshead. Gateshead College hosts an open evening on both Monday 13th March and Monday 3rd April.
For more information please email us at highereducation@sagegateshead.com
This event has passed
Browse all upcoming events or sign up to receive our monthly email update featuring our latest news and events.