Free SEND and Advanced Musical School CPD & Training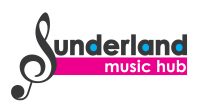 Together for Children and Charanga – winner of the Music Teacher Awards for Excellence: Best Digital/Technological Resource – are delighted to invite you to free SEND focused and Advanced CPD & Training sessions to discover how Charanga Musical School can fully support modern music teaching.
On Thursday, 25th April you have 2 identical sessions to choose from where we will show you how Charanga's SEND section can help you in both mainstream and specialist school settings to reach all pupils through the power of music. This can be achieved through both Anyone Can Play and CREATE schemes. These schemes can be used by all teachers: specialist music teachers and generalist classroom teachers.
CREATE is a collaboration between Charanga and Transformance Music and is a set of projects that provide SEND pupils with the tools to compose, perform and record high-quality music in styles relevant to them. It is universally accessible, instantly engaging and lots of fun. iPads are used throughout the project – they allow you to 'fit the instrument to the pupil' and thereby overcome the physical, cognitive and social barriers for many pupils.
We are very excited to announce that the amazing Ben Sellars, from Transformance Music, will be delivering the training along with our very own Madeleine Casson and Rebecca Pedlow from Together for Children.
On Friday, 26th April you will have the chance to attend an Advanced CPD & Training sessions which are just for teachers familiar with Charanga Musical School looking to extend their use and knowledge of the programme. Again there are two time slots to choose from.
We will explore the vast range of resources in the Freestyle section, Assessment Framework, Song Centre and how to get the best from My Workspace, including creating and sharing lessons with your classes.
You and two of your colleagues are invited to attend these free SEND & Advanced CPD & Training sessions.
Attend this event
There are limited places available so please ensure you visit the Together for Children website for more details and to book a place.
This event has passed
Browse all upcoming events or sign up to receive our monthly email update featuring our latest news and events.