FREE Saxophone Play Day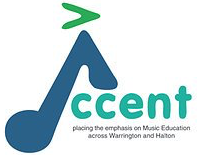 Accent Music Education Hub is delighted to invite you/your child to participate in a FREE Saxophone Play Day. This event will be run by Saxophonist and Music Educator Carl Raven. Carl has performed with BBC Philharmonic, BBC Scottish Symphony Orchestra, Halle, Royal Liverpool Philharmonic, Royal Philharmonic Orchestra, Ensemble 10:10, Manchester Camerata, Opera North, Northern Sinfonia, the Michael Nyman band and is a member of the acclaimed Apollo Saxophone Quartet. He is also a member of 'House of Bedlam'. Carl currently is a saxophone and improvisation tutor at the Royal Northern College of Music, Manchester and at Manchester University.
This is a wonderful and rare opportunity for you/your child to spend the day with an educator and performer of this calibre, learning more about the instrument, playing alongside other musicians and developing musical skills.
The format for the day will be as follows:
10.00-12.00         Beginners and Intermediate Session 1:  This session will be open to players below Grade 5 standard. Attendees will work together on a piece of music in this session and there will be an opportunity to answer any questions players may have.
12:00-12:45         Whole Group Session 2: Advanced players should arrive for this session. The session will allow the performers in session 1 to play with advanced players on the music they have already worked on. It is an opportunity for players of all standards to mix together and have fun!
12:45-13:30         Lunch: A light lunch will be provided. Please inform us of any dietary requirements.
13:30-16:00         Advanced Session 3: This session will be for players of Grade 6 standard and above. It will be an opportunity for players to explore technique appropriate to a higher standard. Players from the morning session are welcome to stay and observe.
Attend this event
In order to register for this event, please complete the SAX Play Day Registration & Photo Consent 2018 form and return it no later than Friday 16 March 2018 to Accent Music Education Hub via email (aboak@warrington.gov.uk or shague@warrington.gov.uk) or by post to Accent Music Education Hub, East Annexe, Town Hall, Sankey Street, WA1 1UH.
There are 20 places available and these will be allocated on a first come first served basis. We would therefore highly recommend sending your form in by email.  You will receive a confirmation of receipt and an email with further details about the day in return by no later than Friday 13 April.
If you have any queries, please do not hesitate to contact us.
This event has passed
Browse all upcoming events or sign up to receive our monthly email update featuring our latest news and events.