Fantastique! for Schools Launch Event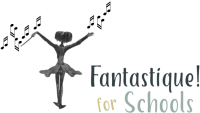 Fantastique! for Schools is a new music education project using the life and works of specific composers as a means to engage schoolchildren with classical music through enjoyable, informative, hands-on activities and experiences.
This event marks the launch of the first set of five lessons (two at primary and three at secondary level) for schoolchildren aged 8-13, based on Berlioz's Symphonie Fantastique, and delivered via the dedicated fantastique.school website.
A collaboration between Berlioz 150 and Bristol Beacon, in partnership with Music Mark. We all hope you can join us!
Bristol Beacon is a music charity, renowned venue and award-winning music education hub. With a city-wide programme of live music, creative learning opportunities and community engagement, we're here to help make space for music every day, with everyone. With you! A place of welcome, warmth and light, we extend an open invitation to the city for everyone to come and share in the joy of live music and celebrate this in everything we do.
Berlioz 150 is a charity (registered number 1173910) set up to mark the 150th anniversary in 2019 of the death of the French composer Hector Berlioz, with the aim of inspiring children with a love of classical music.
This event has passed
Browse all upcoming events or sign up to receive our monthly email update featuring our latest news and events.