Engaging Students on the Autistic Spectrum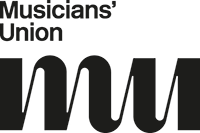 This interactive musical day informs those working, or wishing to work, with young people on the autistic spectrum on the variety of methods we can utilise as musicians to engage and communicate with young people on the spectrum.
How do we consider sensory and communication needs, and offer an environment which nurtures musical expression? How do we consider finding the right balance between structure and freedom in both one to one and group work?
The day will explore:
Our understanding of the behaviours of young people with autism: Learning how to see the world from a person with autism's perspective by looking at the sensory science behind how altered sensory processing might change a person's perception of the world around them.
Practical exploration of a range of activities, tools and musical resources, for children and young adults on the spectrum: We shall consider the structure of songs, musical pieces, rhythms and melodies that promote social interaction, through to free improvisations, creative composition and song-writing.
How to encourage greater participant-led music-making and bespoke resources that might encourage this.
Participants are invited to bring an instrument they might use in a group session – and/or their own singing voice. This workship is being delivered by Sound Connections.
Wherever possible, repertoire will be shared aurally (without score), so participants are encouraged to record the session.
This event has passed
Browse all upcoming events or sign up to receive our monthly email update featuring our latest news and events.