EFDSS Folk Education Development Day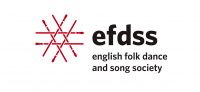 Co-chaired by Mike Bettison (Blaize Arts) and Kerry Fletcher (FEG Co-ordinator)
You are warmly welcomed to attend this free informal conference and CPD event, organised by EFDSS' Folk Educators Group. Folk Education Development Days are typically attended by 30 – 40 people; a mixture of people working in folk arts education and related sectors such as music, dance, arts, heritage and education. As ever, this will be an action-packed day of presentations, practical sessions and discussions, designed to be thought-provoking, informative and enjoyable, and to encourage knowledge-sharing, discussion and networking.
The theme for the day is: Enabling rural youth to make and perform music There will be a focus on speakers from Teesdale and Weardale projects, as well as national organisations, Music Mark and Brass Bands England to inform and discuss issues around safeguarding and child performance licensing.
Attend this event
Registration, refreshments and networking 10–11am
A free minibus service will be picking up from Darlington station at 10am and departing the museum at 5.30pm, back to the station. It's 30mins drive approx. There are 18 places, which must be booked in advance by emailing Kerry at: folkeducators@efdss.org
This event has passed
Browse all upcoming events or sign up to receive our monthly email update featuring our latest news and events.