East London Arts Fundraisers Network Inaugural Training Day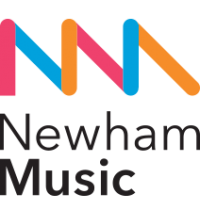 Newham Music and East London Dance are excited to launch a new network of arts fundraisers from across East London with an inaugural training day and networking event.
Throughout the day we will be exploring ways to diversify funding sources for arts organisations, including sponsorship, community fundraising and individual giving. The training will tackle the practicalities of securing new sources of income for small and medium-sized charities through collaboration and partnership. We will also be addressing the upcoming General Data Protection Regulation (GDPR) changes which take effect from May 2018.
Thanks to funding from Arts Fundraising & Philanthropy we are very excited to offer one-hour corporate funding consultation sessions to 20 organisations at no additional cost. These will be offered on a first come, first served basis, and will be organised individually following the training day. To guarantee your spot, please email jill.meredith@newham-music.org.uk after booking to sign up for your consultation.
Who is this for?
This network is ideal for those in fundraising positions or with fundraising responsibilities as part of their role, based in small to medium-sized arts charities across East London including Music Education Hubs, educational arts charities and NPOs. The network may also be of interest to Senior Leadership staff looking to become more familiar with the trends in the current funding climate. The GDPR session will be relevant for Marketing and Communications, Administration, and Finance staff as well.
Cost
The training and information received throughout the day are valued at well over £200. We are happy to provide the day at the low cost of £30 per person. Please let us know if you would like us to invoice your organisation directly.
Venue
Hub67 is a community centre located in the heart of Hackney Wick and is completely wheelchair accessible. It is a two-minute walk from Hackney Wick overground station or can be reached on local bus routes 339 and 276.
Get In Touch
For more information about the training or how to get involved with the network, please contact:
Pauline Etim-Ubah, Partnerships and Development Manager, East London Dance (pauline@eastlondondance.org) or
Jill Meredith, Development and Communications Officer, Newham Music (jill.meredith@newham-music.org.uk)
This event has passed
Browse all upcoming events or sign up to receive our monthly email update featuring our latest news and events.