Durham Vocal Festival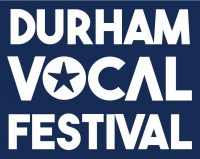 World famous vocalists, community choirs and top young talent from across the North East are to sing at Durham Vocal Festival.
Durham Music Service and Trust have brought together a fortnight-long feast of fine music, supported by Durham County Council, Arts Council England and many other partners. The Festival  brings together over 3000 local children with some of the country's leading singers and orchestras for a celebration of song from January 27 to February 10.
Cllr Ossie Johnson, Durham County Council's cabinet member for tourism, culture, leisure and rural issues, said: "Choral singing in Durham has a fantastically long and rich history – the Chorister School is over 600 years old and there were monks singing daily in the Cathedral before that.
"This festival celebrates the finest vocal music locally, nationally and internationally, and I very much look forward to hearing performances by some of the fantastic young talent that we have here in our county and the North East."
Festival Director Michael Summers (Manager of Durham and Darlington Music Education Hub)  said: "Now in it is second year the festival promises to be even more exciting than the last, celebrating the very best that vocal music has to offer.
"Heritage and tradition sit side by side with exciting performances including Will Todd's Mass in Blue, Orchestra of the Age of Enlightenment's reworking of Henry Purcell's The Fairy Queen, Mahogany Opera Group's Snappy Operas  and Roderick Williams Opera Masterclass.
"We've also a beautiful Candlemass at Durham Cathedral and acapella evening featuring Northern Lights from Durham University and Urban Voice from Egglescliffe School.
"Our Chamber choir evening will see The Durham Singers, Fenham Ensemble, Northern Spirit Singers and The Sage Chamber Choir fill St. Cuthbert's Chapel at Ushaw College with song.
And this year, for the first time, we've 12 community choirs performing  at Durham Cathedral  with the outstanding  acapella ensemble Apollo5.
As well as concerts, the festival also offers many workshops for choirs, conductors and the public, including a practical session – Breath of Life – that offers an insight into how different breathing techniques can affect your ability to sing different types of song.
Attend this event
Ticket for the festival can be booked by visiting the Gala theatre website www.galadurham.co.uk, or by calling the box office on 03000 266 600.
This event has passed
Browse all upcoming events or sign up to receive our monthly email update featuring our latest news and events.