Doing Music Differently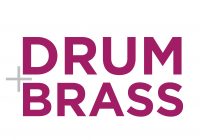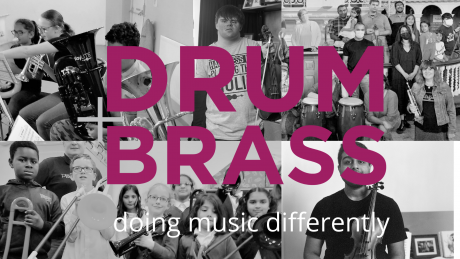 "Music plays a huge role in our modern world and it all starts with people like you. Whether you play or teach an instrument, manage a band, orchestra or music group, you are at the forefront, getting players involved, coaching and educating, programming performances and bringing audiences together."
Julie Hoggarth, D+B
Do you want to bring a new, diverse participation into your music making organisation?
Do you want to increase your membership, plan new collaborations and network with exciting arts projects?
This event is about how to open our doors and embrace innovative ideas and new players to bring music-making in line with our changing society.
"As it currently exists, the … music world is … suffering from a perennial and pervasive diversity crisis"
Chi-chi Nwanoku
With speakers Dr. Helen Minors from the Kingston School of Art, Carol Leeming MBE and guest workshop leaders, Drum&Brass are proud to invite you to this event which explores practical and equitable ways to do music inclusively.
Aimed at musicians, music teachers, music organisations and anyone with an interest in music-making, including those who may face barriers to doing so, the event aims to spark ideas and energy throughout the musical community.
This is equally an opportunity to meet colleagues, network and play, so bring your instrument and/or your voice.
"Doing Music Differently" is sponsored by the funding from the Leicester Castle and Eyres Monsell wards, with the kind support of Curve Leicester.
Photographs courtesy of Leicester LoFi Studio and Kim Burley Jones. To see more images and testaments from musicians, head to www.nobarsmusic.com.
Information about the speakers:
Dr Helen Minors is the School Head of Performing Arts and Associate Professor of Music. She is a performer/improviser, musicologist and practice researcher. She has a wide range of experience including success as the head of department of two university music departments; co-lead of two AHRC grants, the AHRC Network "Women's Musical Leadership Online Network", and teaching excellence with awards, mostly recently receiving the Student's Union Award for "Developing Student Employability" (2021), and previously a Rose Award 'Teaching, Learning and Assessment, Research' for the funded collaborative project "Taking Race Live" (2016) then Finalist for CATE HEA.
Carol Leeming MBE is Artistic Director and Lead Artist for the Dare to Diva Company. Its focus is 'to give voice to the voiceless', culturally diverse, multidisciplinary arts and artist led working experimentally in the fields of literature, theatre, music performance, dance, live art, new media and fine art/ visual art forms and arts education.
Kiz and her team delivers poetry therapy-style workshops in schools, probation centres, mental health units and homeless hostels. She is also now Director of Story with Lapidus International and Communications Director for its academic research journal, LIRIC, as well as Lived Experience Champion for LENS Network (Lived Experience Network). Outside of work, she runs Dubgasm: a social action fundraiser for Brum's foodbank and homeless communities.
This event has passed
Browse all upcoming events or sign up to receive our monthly email update featuring our latest news and events.