Differentiation and working with mixed ability groups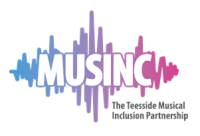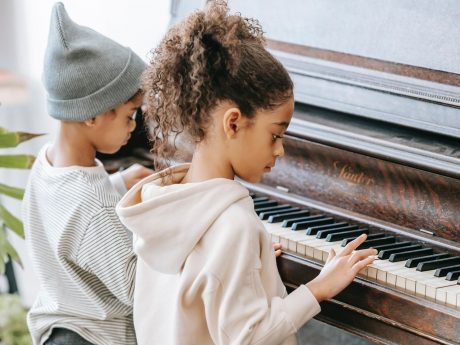 This training will allow music leaders time to discuss and explore the theme, raising issues they may be facing, sharing examples of approaches they have developed or material that is particularly suited for this situation. The event will begin with a presentation from guest speakers, followed by a Q&A session and will then go to group discussions in "break out" rooms, group representatives will then provide feedback focussing on successful approaches.
Guest speakers: Peter Saaremets & Claire Webster-Saaremets from Skimstone Arts
Skimstone Arts support diverse artists, people and communities at risk of social isolation to create work with, for and about the world that matters to them. They are one of the North East's leading companies for inclusive music-driven arts practice and social action. Peter and Claire will be giving a presentation exploring their work with young people as part of their Young Artist's Collective and how they approach differentiation and working with mixed ability groups.
Why differentiation and working with mixed ability groups?
This theme has been identified by our music leaders as a CPD focus, Musinc programming includes a diverse range of projects and this subject is relevant to all of our music leaders whether they are working in a Pupil Referral Unit, an open access youth work session for young people with SEND, a group for neuro typical and neuro diverse young people, Bandjam open access sessions or other Musinc projects.
Preparation
Music leaders will be sent a link to join the training on Microsoft Teams. Please ensure you join promptly at 16:00 to ensure that the event runs on time, there is a lot to be explored.
Music leaders should consider the following questions in preparation for the training session:
What are the challenges faced by music leaders when working with young people with mixed musical abilities?
How do you approach working with mixed ability groups to ensure all young people can engage in the activities and progress according to their individual skill levels?
Do you have any examples of activities or approaches are that successful?
This event has passed
Browse all upcoming events or sign up to receive our monthly email update featuring our latest news and events.