Developing an Organisation-Wide Approach to Fundraising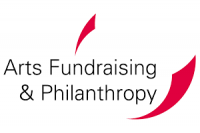 Developing an Organisation-wide Approach to Fundraising
We all know the mantra 'fundraising is everyone's responsibility', but how do we take this from theory to practical application? Successful fundraising requires not just creative ideas and specialist expertise, but support from every part of the organisation.
This course will support you to negotiate your organisation's competing agendas and objectives to create a fully coordinated approach that will maximise fundraising potential.
By the end of the day, you will have:
An understanding of what an organisation-wide approach to fundraising should look like
A plan to realise this approach within your organisation and to 'make things happen'
An appreciation of the importance of organisational culture in achieving this goal
A methodology that can be used iteratively within your organisation to bring everyone on board to ensure that fundraising is successful
Who's it for?
This course is designed for managers and leaders of arts and cultural organisations, whether fundraising specialists or with broader management roles, and for experienced freelancers.
The one-day course is from 11am – 5.30pm. Lunch is included. 
Trainer info:
Ruth Jarratt has over 20 years experience in the arts, health and social care sectors, working as senior executive, internal and external consultant and with boards and development comittees.
Currently Ruth trains, coaches and consults on strategic and structural review, strenghening boards, building teams, integrating income generation into the organisational mainstream and supporting professionals moving into the sector.
Ruth's passion is guiding clients in acquiring clarity of vision, inner confidence and the freedom to innovate in pursuit of their goals. Read more information about all our Trainers at http://artsfundraising.org.uk/trainers/
This event has passed
Browse all upcoming events or sign up to receive our monthly email update featuring our latest news and events.