CUMIN: Contemporary Urban Music for Inclusion Network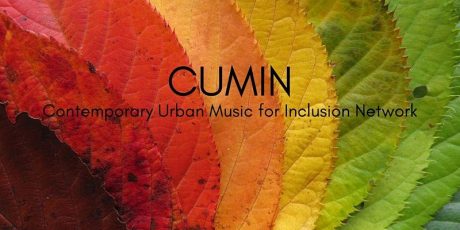 CUMIN (Contemporary Urban Music for Inclusion Network) is a new AHRC-funded network designed to explore the barriers to social and educational recognition of contemporary urban musics of various kinds (hip hop, EDM, grime, house, techno and so forth) and the benefits which can arise from its inclusion in school curricula, social projects and any other context that seeks to impact on inclusion. CUMIN promotes knowledge exchange amongst and between practitioners in educational/social fields, academics, policy makers and any other interested partners.
The purpose of this online workshop is to explore the following questions: What can be achieved when contemporary urban music is included within social and educational projects? What are the impacts for specific groups of individuals (women, BAME people, school refusers, people with low levels of literacy and so forth)? How can this impact best be measured? What are the best methodologies for measuring impact? The participants will include leaders of educational and social projects, researchers with a specialism related to contemporary urban music and marginal groups, and researchers with a specialism in measuring impact in an educational context.
We have 3 Workshops scheduled for 2022 and a major conference will happen in Spring 2023.
To find out more about CUMIN please visit our social media:
You can sign up to the CUMIN mailing list here.
This event has passed
Browse all upcoming events or sign up to receive our monthly email update featuring our latest news and events.