Cumbria Music Hub Conference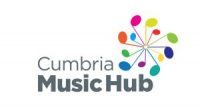 Our annual Music Education Conference offers a full day programme of inspiring CPD workshops and networking opportunities. We have sessions for all Key Stages covering singing, whole class music ideas, folk, ICT and recording, and our Keynote Speaker John Kelly gives a special focus on equality and inclusion.
Workshop Leaders:
Dominic Ellis-Peckham from National Youth Choirs GB. One of the highlights from last years' Conference, we are delighted to welcome Dominic back with new, inspiring singing sessions:
Total Vocal: an energising and inspiring CPD session for a special session designed for Primary School music leaders, choir leaders and to those for whom things happen to fall on their lap. With innovative warm-up ideas, a whole-host of new and enticing repertoire (focusing on flexibility and easy learning), and a chance to develop leadership and conducting techniques, suitable for any experience or presumed 'level' of ability.
iSing: for KS2/KS3 music teachers, assistants and vocal leaders. An in-depth look at leading choirs for this specific and sometimes demanding age group. With a journey through Dominic's '3 Magic Ingredients' – honing and unearthing key technical aspects, specially selected topics from his critically acclaimed book 'Inspire Your Choir: 100 Way To Raise The Bar' , a chance to collectively share and discuss vocal terminology, along with conducting tips, repertoire suggestions and a break-down of all areas of practical delivery in the classroom. 'Leave your inhibitions behind, and bring those ears!"
Fran Hannan, Managing Director of Musical Futures will lead a hands-on practical session demonstrating how to bring real-world music learning processes into your school, engaging and inspiring all and promoting inclusion and diversity.
 Workshops: Soundtrap collaborative online music studio – Fun Folk in the Classroom – Samba Drumming from MoreMusic – Singing with National Youth Choirs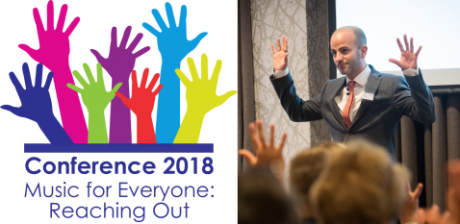 Attend this event
Cost: £150 per delegate.
If you book before July 16th we are offering a special early bird rate of £100
This event has passed
Browse all upcoming events or sign up to receive our monthly email update featuring our latest news and events.