Creative Evaluation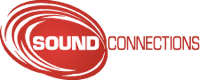 Inspired by recent activity and conversation with our Challenging Circumstances Music Network and at our Social Justice conference in November, this 1-day Creative Evaluation course will explore the relationship between impact measurement and social justice.
Led by Victoria Kinsella, Research Fellow in Education at Birmingham City University and Simon Glenister from Noise Solution, we'll take a critical look at today's impact measurement and evaluation landscape, explore approaches to creative evaluation, and consider methodologies that involve participants and their families/wider community groups. More information to follow.
This event has passed
Browse all upcoming events or sign up to receive our monthly email update featuring our latest news and events.