Creating Musical Space: Origins, Culture and Childhoods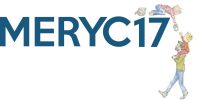 The focus of MERYC2017 Conference is interdisciplinary discussion and dissemination of new, unpublished research relating to the field of music and early childhood (0-8 years), in education (school and extracurricular contexts), and everyday life both in theoretical or conceptual research as well as reports on and innovative approaches to practice. The overarching aim of MERYC is to improve European research and practice with young children and music. For this reason, contributions to the MERYC conference have to be related to European conditions. European people will act as presenters at the MERYC Conference. Educators and researchers from other continents are welcome to attend the Conference as participants who do not present.
In partnership with creative arts organisations and East of England music hubs, the Conference will feature an artistic programme that involves community primary schools and children under five and their families.
Speakers include: Prof Raymond MacDonald, Dr Susan Young, Prof Graham Welch, Prf Pamela Burnard
Attend this event
VENUE: Mary Allen Building, Homerton College, University of Cambridge, Faculty of Education, CB2 8PH
This event has passed
Browse all upcoming events or sign up to receive our monthly email update featuring our latest news and events.