Creating and Implementing a Strategic Fundraising Plan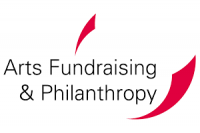 Strategic Fundraising Planning
Fundraising is a long game, and requires clever, strategic use of what are always scarce staff and financial resources.  It is impossible to fundraise effectively and consistently without a strategic plan that has been agreed and is being implemented by all Directors/Trustees and staff.
This interactive course will support you in creating or implementing a strategic fundraising plan, and will give you the skills to both lead and oversee fundraising activities.
By the end of the day, you will have:
All the information required to create a strategic fundraising plan
Deeper knowledge of the changing laws and regulations around fundraising
Techniques to motivate yourself and others to raise funds
A host of written worksheets and top tips to take away.
Who's it for?
This course is designed for managers and leaders of arts and cultural organisations, whether fundraising specialists or with broader management roles, and for experienced freelancers.
The one-day course is from 11am – 5.30pm. Lunch is included. 
Trainer info:
Sarah Gee is co-founder and Managing Partner of Indigo, the leading UK-based consultancy for arts and cultural organisations.
She has twenty-five years of fundraising, marketing and communications experience with arts, heritage and other charitable organisations.  Alongside her fundraising consultancy helping charities to create robust fundraising strategies, she has led training across Europe, Japan and the Middle East for organisations such as the European Broadcasting Union and the British Council.
Sarah is a trustee of the Royal Philharmonic Society, Flatpack, The Stringcredibles, and Motionhouse Dance Theatre, and a former trustee of Spitalfields Music and the BBC Performing Arts Fund.  She is a Fellow of the British-American Project and the Royal Society for the Arts, and a Member of the Institute of Directors.
Read more information about all our Trainers at http://artsfundraising.org.uk/trainers/
This event has passed
Browse all upcoming events or sign up to receive our monthly email update featuring our latest news and events.