Classroom 200: Developing Musicianship through Practical Music Making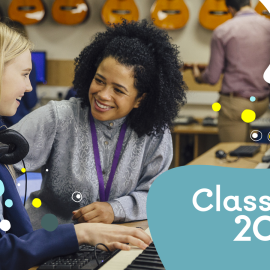 Classroom 200 is a free online resource for music teachers working with learners up to the age of 14. This session will unpack the new resource, demonstrating how it can be used creatively and simply in the classroom, as well as in instrumental and vocal lessons.
Performing & singing, listening and composing will be taken in turn as ABRSM explain how skills are developed from year 1 to year 9 using Classroom 200, relating it directly to the Model Music Curriculum. A Q&A will follow the session as the team behind the resources answer all your burning questions!
By the end of this session, you will be able to confidently use Classroom 200, and you will leave with many practical examples of how it supports children to progress with their music-making.