Cheshire East Schools Music Conference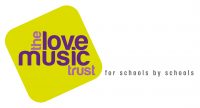 This year the annual Cheshire East Music Education Conference will be held on Wednesday 25th April at The Romero Centre, Macclesfield starting at 9am and run until 3.30pm. The event is open to all Primary and Secondary School music teachers and coordinators, instrumental tutors and anyone interested in music education to attend.
We are delighted to be able to welcome Martin Fautley, Director of Research in the school of Education and Social Work at Birmingham City University. For many years he was a school teacher in the Midlands before undertaking Doctoral research at the University of Cambridge. His research interests encompass theoretical and practical issues concerning creative processes in schools and how teachers can help foster these, and the ways in which assessment, particularly assessment for learning, can be used as means to raise standards.
The conference schedule will feature workshops and demonstrations from specialist music tutors and curriculum professionals, including 'Out of the Ark' (Primary Singing Focus), Teresa East from 'Curious Minds' discussing access to and pathways forward for schools with Arts Award, a session focusing on music delivery within SEN/D as well performances from local schools.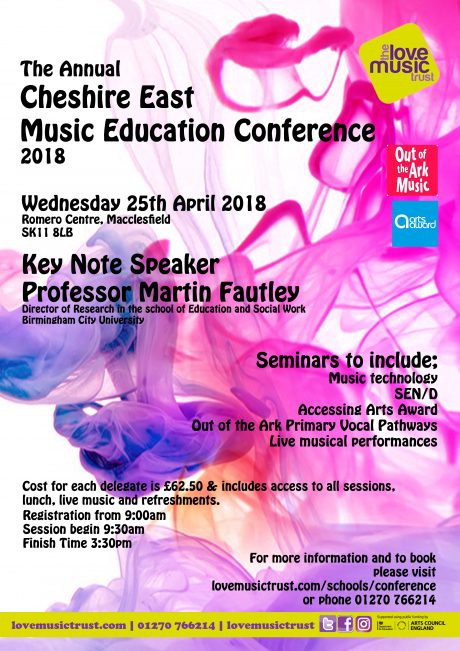 Attend this event
Places for delegates are £62.50 each; this includes refreshments and lunch.
To book please visit:
This event has passed
Browse all upcoming events or sign up to receive our monthly email update featuring our latest news and events.