#CanDoMusic discusses the Model Music Curriculum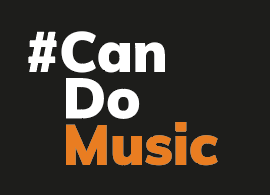 On 26th April 2021, the partners leading the #CanDoMusic campaign are coming together to present a free online session for primary and secondary music teachers to discuss the new Model Music Curriculum. With contributions from teachers, head teachers and other music educators associated with the ISM, MTA and Music Mark, the session will consider not only the content within it, but how it can sit alongside and enhance your existing curriculum plan.
Speakers include:
Bridget Whyte
Carolyn Baxendale
Jimmy Rotheram
Catherine Barker
Simon Toyne
Steven Berryman
Kevin Rogers
The session will take place on Zoom on the 26th April 2021 from 4.00pm – 5.30pm.
Attend this event
Complete the booking form below to register for this Zoom session.
A joining link will be sent to your email address shortly before the event is due to begin.
This event has passed
Browse all upcoming events or sign up to receive our monthly email update featuring our latest news and events.