BMus (Hons) Jazz, Popular & Commercial Music – Sage Gateshead open evening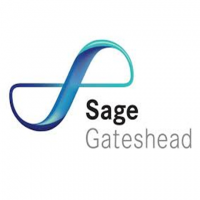 Other open days :
10th June 2017
19th June 2017
Course Content
The course offers you the opportunity to study professional musicianship at undergraduate level, developing practical, technical and theoretical expertise through intellectual discipline. This established course was one of the first to be developed for jazz and popular music in the UK and has produced many outstanding professional musicians over the years.
You will gain a comprehensive understanding of the theory and practice of music making, enabling you to understand and challenge the nature of the music industry and achieve success in a range of careers. You will be assessed through performance, written essays, musical scores, written and practical examinations, seminar presentations and practical assignments.
Our teaching staff are all professional musicians with established national profiles in the fields of jazz, popular and commercial music. Their experiences and expertise continuously informs the curriculum, creating a stimulating, vocational environment where you will encounter a journey of discovery, reflection and achievement. This nurturing atmosphere, combined with an inspiring curriculum, will encourage you to discover and realise your full potential in your chosen musical career. Tutors Paul Edis and Ian Paterson are joining the tutorial team in 2015.
Paul has been performing and composing for as long as he can remember and is excited to join the course: "I'm really excited to be joining the Higher Education and Research Team at Sage Gateshead and to be lecturing on the prestigious BMus course as part of a fantastic team. Sage Gateshead is an amazing place for young musicians to come and study, complete with world-class facilities and resources. In this role I'm looking forward to guiding the next generation of professional musicians to become part of a dynamic local music scene with the necessary skills to be successful world-wide!"
Ian's recent professional work has included performing at Glastonbury (2011), recording for a recent IKEA TV advert (2013), a live session for Clive Anderson on Radio 4's 'Loose ends' (2011) and European tours with both Harry Bird and the Rubber Welllies (2014 & 2015) and the 'Bohemian Rhapsody' theatre show (2012).
This course has developed and extended links with external professional music practitioners, the music industry and professional organisations through ongoing consultation, visiting lecturers and masterclasses. Recent masterclasses have been delivered by Sting, Bill Frisell, Bill Bruford, Yellowjackets, Robert Glasper and Mark Knopfler.
You will have the opportunity to study modules such as:
Instrumental studies
Ensemble studies
Music Technology studies
Harmony and arranging
History
Keyboard studies
Aural and Critical studies
Performance
Production
Composition
Improvisation studies
Teaching studies
This event has passed
Browse all upcoming events or sign up to receive our monthly email update featuring our latest news and events.