Are you programming women composers?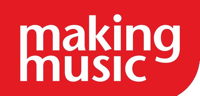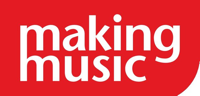 According to the latest research by Donne, Women in Music, only 11.45% of the scheduled concerts in concert halls worldwide in 2020/2021 included compositions by women.  Of the 14,747 compositions scheduled in this time, only 5% were composed by women.  
Vick Bain, the founder of F-list, has also published research on the gender gap in music. In her report, Counting the Music Industry, she found that just over 14% of writers currently signed to publishers are female.  
These reports make it clear that the music we currently play, sing and listen to does not fully reflect the gender balance in the population.
So, what can you do to address this imbalance? How do you diversify your repertoire? How can you find out about women composers, living or long gone? And where can you find their music? This event will introduce you to women composers of all eras and discuss how and where you can access their music. You will hear from experts with deep knowledge of this topic who will both inspire and signpost to useful resources.
This event is for all amateur music makers and promoters with an interest in diversifying the programmes they perform and present, especially with a view to discovering and promoting female composers.
This event has passed
Browse all upcoming events or sign up to receive our monthly email update featuring our latest news and events.