Are you Deep Dive ready?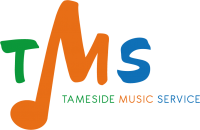 Due to popular demand we have released two more dates for this one day training:
7th February 2019, or
6th March 2019
This practical training day focuses on demystifying and fulfilling the three core elements of a deep dive in to music: intent, implementation and impact. This event is suitable for Primary Music Leads looking to learn more about the elements of a deep dive. 
INTENT:
Breaking down the new Education Inspection Framework (EIF)
The music curriculum: intent to interpretation
Long term/whole school planning
IMPLEMENTATION:
Medium and short term planning
What does a 'model' lesson look like?

IMPACT:
Identifying good practice
Exploring assessment methods
Creating the model curriculum for your school