Applications Now Open! Clore Short Courses and Emerging Leaders Courses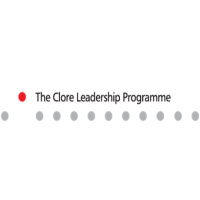 Closing date for applications is noon, Thursday 27 April, 2017
What is a Clore Short Course?
This 2-week intensive, residential retreat will give you the essential knowledge, confidence and skills required of cultural leaders today. You will have the opportunity to reflect on your strengths, motivation and leadership style in order to be able to lead authentically: as yourself, not anyone else. Examples of things you might learn on a Short Course include strategy, finance, fundraising, risk management, presenting with impact and managing change.
What is The Emerging Leaders Course?
This intense, six-day residential course will provide you with the essential knowledge and skills needed to take the next steps as an emerging cultural leader. Since 2011 we have run nine Emerging Leaders courses aimed at exceptional people in the early stages of their careers.
Attend this event
Courses You Can Now Apply For:
How Do I Apply? 
You can apply for all of the courses we are currently recruiting for via our online application portal.
A wide variety of bursaries are available. Click here for full information on bursaries and other financial support.
This event has passed
Browse all upcoming events or sign up to receive our monthly email update featuring our latest news and events.