Barbican Box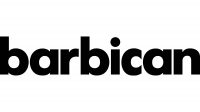 Want to take part in Barbican Box 2022? Secondary school music teacher applications are currently welcome (closing date Friday 11th March).
Barbican Box is aimed at secondary school teachers and their professional development. A portable box filled with the ingredients for making and creating original work with their students. 
Teachers get access to a CPD day, artist mentor visits to their school, a visit to the Barbican and the project culminates in a professional performance for their students. Artist contributions this year include Zara McFarlene, and Hannah Peel.
Barbican Box 2022 will have a music focus, running from April to June. We will work with 10 secondary schools across London supporting music teachers to explore their creativity in the classroom in new ways. 
This year's theme is 'Empowerment' and includes contributions from artists such as Zara McFarlene, Hannah Peel, Vashti Bunyan and Go Go Penguin. 
The programme begins with CPD (continuing professional development) training for teachers, after which the physical Box and learning resource are sent into schools for teachers to begin working with their students. Teachers are matched with an artist mentor who supports the teacher through the process and delivers up to three in-school workshops during the creative process.  
Students will get the chance to visit the Barbican during the project, exploring behind the scenes and careers in the arts. The project will culminate with students performing their original work in school followed by the opportunity to showcase this work at a professional venue in front of all the other schools involved.
This event has passed
Browse all upcoming events or sign up to receive our monthly email update featuring our latest news and events.