An Introduction To Evaluation, Data Analysis And Report Writing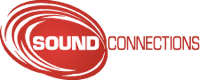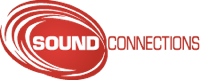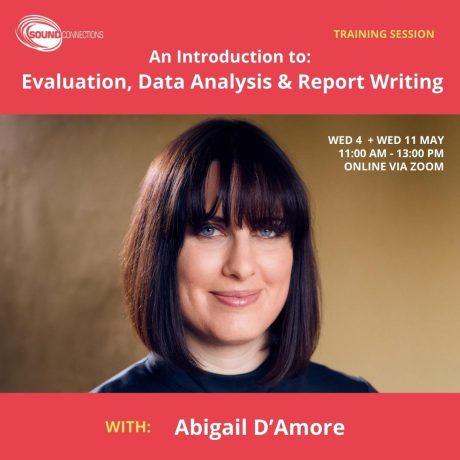 Part 1: 11:00 – 13:00 4th May 2022 
Part 2: 11:00 – 13:00 11th May 2022
Evaluation is important, not only for writing reports for funders and stakeholders, but for helping us to understand whether our work is having an impact, and how it could be improved.
This series of sessions will provide an introduction to the basics of evaluating music and arts projects or programmes. Part 1 will provide an introduction to evaluation, and Part 2 will focus on data analysis and report writing.
Please note: This is a two-part training session, and it is important to that delegates attend both dates.
In these sessions you will:
Learn about ethics, consent, GDPR and embedding social justice principles into evaluation,
Explore how to create a Theory of Change and an evaluation framework
Learn about data collection methods, framing questions and active listening particularly when working with children and young people in challenging circumstances
Understand the basics of data analysis including coding and using pivot tables with quantitative and qualitative data
Consider how to get started with translating data into a report structure
These sessions are designed for organisations and individuals who are just starting out with evaluation, data analysis and report writing, or who want a refresh of ideas. For example:
Project managers in music/arts
Community music and arts organisation staff
Music Education Hub staff and leaders
Workshop leaders/Animateurs
Early years music practitioners
What will you get out of the sessions?
Knowledge, skills and understanding of evaluation
Opportunity to gain feedback on your ideas for evaluation
Evaluation toolkit to take away
Please note, having access to spreadsheet software (MS Excel, Numbers, Google Sheets etc) is desirable.
Attend this event
Tickets:
Individuals/freelancers: £25
Organisations with a turnover of less than £100k: £35
Organisations with a turnover of more than £100k: £45
We actively encourage teams from organisations to attend our training courses, to facilitate ongoing discussion and change in your workplace. Group discounts are available for organisations sending groups of 3 or more colleagues. Please contact emily@sound-connections.org.uk for information.
We have a number of bursary places available on our training programme for individuals who have lost income as a result of the pandemic or other circumstances. Please email emily@sound-connections.org.uk with a request for a training bursary.
This event has passed
Browse all upcoming events or sign up to receive our monthly email update featuring our latest news and events.