Achieving Fundraising Success Through Partnerships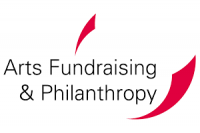 Achieving Fundraising Success Through Partnerships
The landscape for fundraising remains full of opportunities, but they are increasingly fragmented, specialised and time-consuming.  It is impossible for an organisation to pursue a wide range of opportunities alone to maximise its fundraising potential – the most successful organisations work in partnership.
This course explores the power of building partnerships to support arts and cultural organisations to stand out in fundraising.
Creating competitive advantage is how all brands excel, and solid partnerships support organisations to build a strong position quickly and for the long-term, winning over the hearts and minds of funders and donors alike.
By the end of the day, you will have:
Enhanced skills in creating competitive advantage for your organisations to enhance fundraising
Increased confidence in developing strong external partnerships
The know-how to craft a compelling and distinctive fundraising case for support
Real case studies and examples to help you implement strategies within your organisation
Who's it for?
This course is designed for managers and leaders of arts and cultural organisations, whether fundraising specialists or with broader management roles, and for experienced freelancers.
The one-day course is from 11am – 5.30pm. Lunch is included. 
Trainer info:
Michelle Wright (Chief Executive of Cause4) – Michelle trained at the Guildhall School of Music & Drama and played the violin professionally. A chartered marketer, manager and fundraiser, Michelle set up B-Corporation and social enterprise Cause4 in May 2009 and since has undertaken major strategic and business development projects, including campaign developments with a number of national charities and consultancy work for FTSE 100 brands developing their cultural sponsorship programmes.
Michelle also specialises in philanthropy, having recently developed a number of major philanthropy projects for charities and corporates, and having set up new philanthropic foundations for sports stars, artists and entrepreneurs.
Read Michelle's full bio and more information about all our Trainers at http://artsfundraising.org.uk/trainers/
This event has passed
Browse all upcoming events or sign up to receive our monthly email update featuring our latest news and events.