2018 OHMI Conference and Awards – Music and Physical Disability: From Instrument to Performance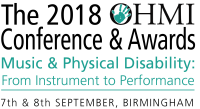 A major conference exploring the barriers to music-making faced by people with physical disabilities.
The challenge to enable full and undifferentiated participation in music for people with physical disabilities is a subject only recently receiving attention.  Hosted by the OHMI Trust in collaboration with Birmingham City University and Queen Mary University of London, this conference aims to share knowledge and stimulate developments in instrument design and provision
The conference will bring together current multi-disciplinary researchers, disabled musicians, teachers, charities, funders and government agencies.  Recently developed instrument designs will also  be demonstrated.
The full line-up of guest speakers has been announced, including Music Mark CEO Bridget Whyte.
The event will also encompass the 6th annual OHMI Competition Awards.  Entrants from across the globe are challenged to develop instruments that can be played without the use of one hand and arm.  Successful designs are then used to make instruments playable for a range of disabilities.  The competition will be open for entries between 1-30th June 2018.
A taster of some of the workshops on offer: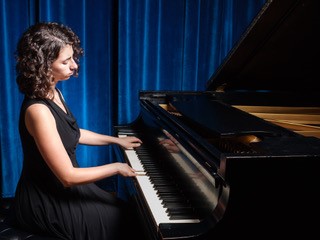 Valerie Thomforde: Adaptive Piano Techniques
As a talented instrumentalist and a music teacher based in Massachusetts, Valerie gives practical advice for playing with a limb difference on her website 'Another Way to Play', YouTube videos and written articles.
In her presentation Valerie will discuss adaptive piano techniques for people with limb differences, with a focus on maintaining musical integrity. She will feature techniques she has developed, including hand-crossing, 'creative fingering solutions', and a device she created in order to play an octave and a triad. She will then demonstrate these techniques in a performance of Beethoven's Piano Sonata Op. 110.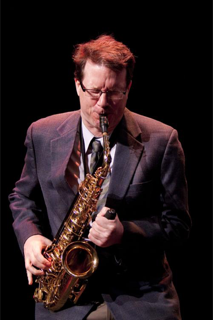 David Nabb: Toggle-Key Saxophone
Professor of Music at the University of Nebraska at Kearney, David Nabb performs with a Toggle-Key Saxophone. The instrument was developed with Jeff Stelling following David's catastrophic stroke in 2000. It went on to win the 2013 OHMI Competition Award in the Playable category.
David is a talented musician and experienced in giving talks and demonstrations. His presentation will showcase the Toggle-Key Saxophone, explaining how it works, and how he has recovered his musical life through this fine instrument.
To watch David's 2017 TEDx Talk, titled 'The Case for Adapted Musical Instruments', click here. (https://www.youtube.com/watch?v=j2v28JGfphQ)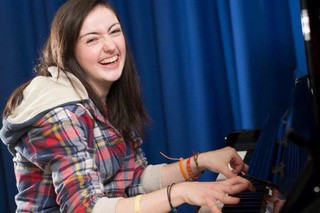 Sarah Fisher: A Way not The Way
Just 24 years old, Sarah Fisher is one of the youngest presenters at the OHMI Conference. She has a first class degree in Community Music from Sage Gateshead. Just last year, she created and performed in her own show at Sage, called 'Twitch'.
Sarah has cerebral palsy and, whilst taking medication to relieve stiffness in her limbs, she developed an involuntary movement in her left arm. Through playing the piano, she finds that this is alleviated.
Presentation
A musician and a teacher, Sarah has learned the best approaches for teaching someone with a disability. Her approach stresses the importance of trust, motivation, and most importantly 'the development of a way, not the way to teach new musical skills.' She will present these concepts, and more, at the conference.
Her presentation will be demonstrative and stimulating, with Sarah showcasing ways in which she makes music. Sarah writes that, 'music is an easier medium for me to communicate in than spoken language, and by leading some body percussion activity as part of this presentation I hope to be able to demonstrate "a" way to lead where we can still achieve a high level of musicianship regardless of ability.'
Sarah's presentation will undoubtedly be an interesting insight and demonstration into different ways of learning and teaching, with a disability.
The UK's first disabled Big Band to Perform at the OHMI Gala Concert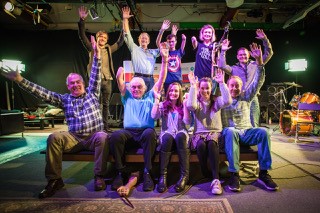 The OHMI Gala Concert is a celebration of virtuosity by disabled musicians. We're pleased to announce this years line up includes includes performances by the first British disabled big band, Bader's Big Band.
The Douglas Bader Foundation was established by the friends and family of RAF flying ace Sir Douglas Bader in order to continue his extraordinary work. Now over 35 years old, the foundation has grown to become a leading independent charity which helps to support and inspire those affected by limb loss and other disabilities.
Bader's Big Band was created by the Douglas Bader Foundation and is the first ever big band to be formed entirely of disabled musicians.
Members of the band are offered the chance to connect, make friends and gain confidence through music making. They play various types of music, including swing, jazz, Latin, funk and blues and  contains saxophones, trumpets, trombones, vocalists and a rhythm section.
The ensemble aims to encourage those with a physical disability or diagnosed mental health condition to take up a musical instrument and highlights the benefits that music can bring to those whose lives are affected by disability.
Raising awareness of disability through music, Bader's Big Band are currently working towards releasing their first studio album and have a busy schedule of performances including a variety of music from funk to blues.
The Petry Sisters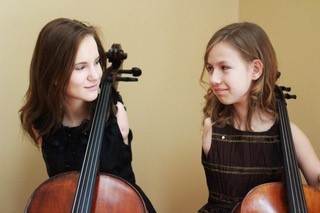 Sisters Inga and Elena Petry began learning music with their mother, Jennifer from a young age. Supported by the PLAY Foundation and May We Help, they have become highly talented cellists, having from a young age insisted that despite not having arms they should be able to play like anyone else. They have played in various orchestras, and performed across the US and UK at various concerts and conferences often supporting disability charities. They will be performing Vivaldi's double Cello Concerto at the OHMI Gala Concert.
This event has passed
Browse all upcoming events or sign up to receive our monthly email update featuring our latest news and events.