2018 OHMI Conference and Awards – Music and Physical Disability: From Instrument to Performance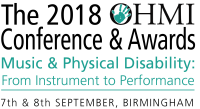 A major conference exploring the barriers to music-making faced by people with physical disabilities.
The challenge to enable full and undifferentiated participation in music for people with physical disabilities is a subject only recently receiving attention.  Hosted by the OHMI Trust in collaboration with Birmingham City University and Queen Mary University of London, this conference aims to share knowledge and stimulate developments in instrument design and provision
The conference will bring together current multi-disciplinary researchers, disabled musicians, teachers, charities, funders and government agencies.  Recently developed instrument designs will also  be demonstrated.
The full line-up of guest speakers has been announced, including Music Mark CEO Bridget Whyte.
The event will also encompass the 6th annual OHMI Competition Awards.  Entrants from across the globe are challenged to develop instruments that can be played without the use of one hand and arm.  Successful designs are then used to make instruments playable for a range of disabilities.  The competition will be open for entries between 1-30th June 2018.
A taster of some of the workshops on offer: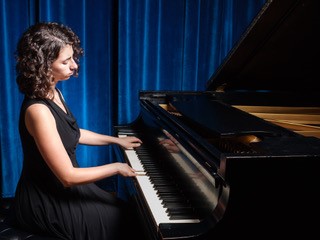 Valerie Thomforde: Adaptive Piano Techniques
As a talented instrumentalist and a music teacher based in Massachusetts, Valerie gives practical advice for playing with a limb difference on her website 'Another Way to Play', YouTube videos and written articles.
In her presentation Valerie will discuss adaptive piano techniques for people with limb differences, with a focus on maintaining musical integrity. She will feature techniques she has developed, including hand-crossing, 'creative fingering solutions', and a device she created in order to play an octave and a triad. She will then demonstrate these techniques in a performance of Beethoven's Piano Sonata Op. 110.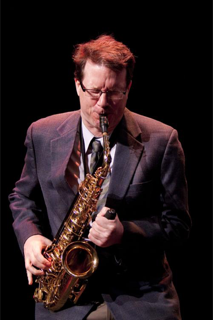 David Nabb: Toggle-Key Saxophone
Professor of Music at the University of Nebraska at Kearney, David Nabb performs with a Toggle-Key Saxophone. The instrument was developed with Jeff Stelling following David's catastrophic stroke in 2000. It went on to win the 2013 OHMI Competition Award in the Playable category.
David is a talented musician and experienced in giving talks and demonstrations. His presentation will showcase the Toggle-Key Saxophone, explaining how it works, and how he has recovered his musical life through this fine instrument.
To watch David's 2017 TEDx Talk, titled 'The Case for Adapted Musical Instruments', click here. (https://www.youtube.com/watch?v=j2v28JGfphQ)